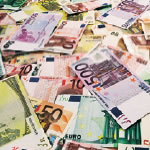 De Vereniging van Commerciële Radiozenders (VCR) is tevreden met de hogere boete van maximaal 45.000 euro die Agentschap Telecom radiopiraten oplegegd. De VCR zegt begrip te hebben voor dit verscherpte beleid.
Een specifieke categorie radiopiraten, in met name Overijssel en Drenthe, gebruikt steeds hogere zendmasten en hogere zendvermogens. Landelijke en regionale omroepen worden met grote regelmaat door deze 'etherkanonnen' ernstig gestoord. "Dit komt vooral doordat deze piraten hun krachtige zendapparatuur op of rondom de FM-frequenties van legale omroepen zetten. Deze piraten bestaan vaak uit teams van 20, 30 of zelfs nog meer man. Op zo'n groot team maakt een lage boete geen enkele indruk", meent de VCR.
"Commerciële radiostations zijn jaarlijks vele miljoenen euro´s kwijt aan de exploitatie van hun omroepbedrijven. Een ongestoord FM-bereik is voor deze stations van cruciaal belang. Indien dat FM-bereik door een illegale zender wordt ingeperkt, is de economische schade aanzienlijk."