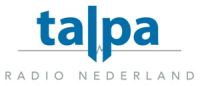 Het tv-programma The Voice of Holland krijgt een eigen webradiostation. Die zal gelanceerd worden als ook de eerste uitzending van het tweede seizoen aanstaande vrijdag op tv is.
Op het non-stop muziekanaal zijn de beste liedjes van deelnemers uit het eerste seizoen te horen, zowel van de winnaars als van de kandidaten die het niet hebben gehaald tot de liveshows. Vanaf volgende week maandag zijn ook de nummers van de zangtalenten uit het nieuwe seizoen te horen. Daarnaast is er een 'The voice of Holland journaal' met updates over het programma en de kandidaten. Het station blijft ook na afloop van het tv-programma te beluisteren.
Station-voice van het digitale radiostation is 538-dj Barry Paf. The voice of Holland Radio is in samenwerking met Talpa door Radio 538 ontwikkeld.