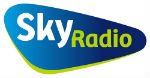 Schrijfster Saskia Noort, zakenvrouw Rossana Kluivert-Lima, Showbizzvrouw Carice van Houten, Zangeres Miss Montreal en Sportvrouw Ranomi Kromowidjojo hebben de Sky Radio Powervrouwen Award gewonnen. Vijf vrouwen die het afgelopen jaar iets bijzonders hebben gepresteerd en op een positieve manier van zich hebben laten horen. Sky Radio doet dit in het kader van Internationale Vrouwendag.
De luisteraars van Sky Radio hebben de afgelopen weken bepaald wie volgens hen een Powervrouwen Award verdient. Met als resultaat vijf winnaressen die met een flinke dosis talent, lef en doorzettingsvermogen de top hebben bereikt in hun vakgebied. Zij kregen vandaag de award uit handen van station voice Marlayne Sahupala.
Miss Montreal: "Ik was op school vrij rebels. Ik, maar ook veel anderen vroegen zich af of het wel goed zou komen met mij. Ik vind het des te leuker om te laten zien waar ik nu sta, dat het me toch gelukt is en dat ik mijn zaakjes voor elkaar heb. Heel blij dus met mijn Powervrouwen Award!"
Morgen, op Internationale Vrouwendag, zendt Sky de Powervrouwen Top 101 uit, de lijst met de 101 beste nummers die door de beste zangeressen ter wereld worden gezongen. De nummer 1-positie op de lijst wordt ingenomen door Adele, met Set Fire To The Rain.