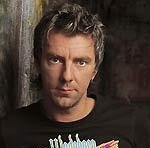 Ruud de Wild had het liefst het ochtendprogramma op Radio 538 gemaakt toen hij van 3FM terug kwam naar de commerciële zender. Het middagprogramma maken tot 19:00 uur viel hem zwaar. "Je bent moe van de dag en dan moet je nog gaan vlammen. Dat laatste uur tussen 18:00 en 19:00 uur ging maar niet voorbij. Een radio-programma moet tot de laatste seconde spannend zijn, maar dit ging als een nachtkaars uit", zegt hij in Broadcast Magazine.
Na zijn succesvolle tijd bij 3FM merkte hij dat alles anders was bij Radio 538. Het radiostation was zakelijker geworden. "Radio 538 paste niet meer bij mij of ik niet meer bij het station. Ik was het radio maken zat, was creatief dood. Steeds weer de Red Hot Chili Peppers en Robbie Williams… Ik zat helemaal vast. Alle dagen leken op elkaar en daar werd ik gek van. Ik wilde ook iets doen op vrijdag, de leukste radiodag, maar er was geen plek."
Hij ging op vakantie en sprak daarna met directeur Jan-Willem Brüggenwirth over een pauze van een half jaar. Toen is in overleg besloten om uit elkaar te zijn. "Ik heb bij John de Mol (toen eigenaar van 538, red.) en we waren er binnen een uur uit. We hebben het gewoon zakelijk afgesloten op een hele normale en uiteindelijk prettige manier."
Daarna werd hij door bijna iedereen benaderd. Ook door zijn jeugdvriend Wouter van der Goes, zegt De Wild. "We hebben ooit afgesproken dat we tien jaar later weer zouden samenwerken. En dat is nu. In alle eerlijkheid: Q-music was mijn favoriet. Als je hier binnenkomt, is het weer écht radio en niet één of ander commercieel ding waar het alleen maar draait om de poen."
Volgens programmadirecteur Wouter van der Goes van Q-music heeft de luisteraar nu weer een keuze in de ochtend. "Edwin Evers maakt een beregoed programma. Het enige alternatief is nu Giel op 3FM, maar hij heeft weer een andere stijl. Ik verwacht dat Ruud een nieuw alternatief in de ochtend gaat worden. Iedereen in radioland heeft op 10 maart om tien over negen een mening van 'gewéldig, dit wordt het helemaal!' of 'wat een kansloos programma'."
Ruud de Wild wil vanaf 10 maart met Jeroen Kijk in de Vegte weer ouderwets gaan knallen. "Ik zie het als een uitgerolde vuurwerkmat in de regen. Of hij doet het wél en eindigt met een knal, of hij gaat uit… Het kan twee kanten op."