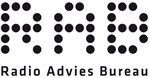 De netto reclamebestedingen op de radio is vorig jaar gedaald tot zo'n 218 miljoen euro. Dat is 6,5 procent minder dan in 2011. Vooral in het tweede en derde kwartaal laat de crisis grote invloed zien op de bestedingen van een aantal branches en grote adverteerders. In 2012 waren er 581 nieuwe adverteerders. De bestedingen van non-spot (buiten reclameblokken) stegen in 2012 met vijf procent, dit komt met name door een zeer goed tweede kwartaal. Dit blijkt uit cijfers van het Radio Advies Bureau (RAB).
De transportbranche staat ook in 2012 op nummer 1 in de lijst van meest bestedende branches op radio. Bovendien zijn de bestedingen met 23 procent toegenomen. Ook de retail en financiële dienstverlening maken volop gebruik van de kracht van radio. De grootste stijger van het afgelopen jaar is de medische branche met maar liefst 185 procent.
Liedewij Hentenaar, directeur RAB: "Radio is een uniek massamedium, het weet als enige medium wekelijks 86 procent van alle Nederlanders tussen 07:00 uur 's morgens en 18:00 uur 's avonds te bereiken. Mede door de steeds verder groeiende beschikbaarheid, met de recente snelle ontwikkelingen op smartphones en tablets, is radio als geen ander medium in staat om consumenten tussen de oren te bereiken die op het punt staan om een oriëntatiekeuze of een aankoopbeslissing te maken, of dat nu online of fysiek in een winkel is. Radioreclame is dan ook de perfecte manier om de merkpositie top-of-mind te krijgen vlak voor een dergelijk cruciaal beslissingsmoment."