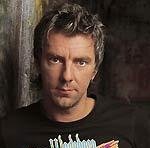 Er is toch sprake van een conflict tussen dj Ruud de Wild en zijn werkgever Radio 538. Volgens de Telegraaf was er gisteren een gesprek tussen beiden. De dj wil een langere periode van rust, maar zijn contract voorziet daar niet in. In tegenstelling tot eerdere berichten is De Wild dus niet echt overspannen of ziek.
Het gesprek is op niets uitgelopen. Volgens de manager van de 38-jarige dj is een bemiddelingspoging in het arbeidsconflict mislukt en lijkt een gang naar de rechter onvermijdelijk. Of Ruud nog terug zal keren op Radio 538 is uiterst onzeker.
Ruud de Wild presenteert sinds drie jaar, samen met Jelte van der Goot en Kimberly van de Berkt, het radioprogramma Ruuddewild.nl op 538. Eerder liet de radiozender weten dat de 38-jarige radio-dj overspannen is en dat er absoluut geen sprake van een conflict is.