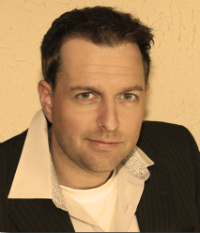 Via wat kleine lokale en regionale omroepen kwam Koert Walraven in 1997 terecht bij Radio 538. Tot 2010 werkte hij als producer voor Wessel van Diepen, Erik de Zwart, Wouter van der Goes en Rick van Velthuysen.
Als producer bedacht hij het item ´Op de Valreep´ "dat min of meer uit nood werd geboren, toen alle urban legends op dat tijdstip wel zo'n beetje waren behandeld". Later werd dit item en het programma van Wouter overgenomen door Barry Paf, in zijn programma "The Latenight Radioshow". Ook hier verzorgde Koert jarenlang de productie. Als senior producer zorgde Koert ook voor de opleiding en begeleiding van nieuw talent in de nacht. "Omdat dit nieuw talent sterk was gebonden aan regels en beperkingen van hogerhand werd het verschil met de dagprogrammering soms erg groot. Om te breken met het eeuwige imago van nachtradio als verdomhoekje, bedacht ik een format om de nacht op een voetstuk te zetten, met specifieke aandacht voor de betreffende doelgroep. Een en ander zou gepresenteerd moeten worden door een A-jock. Hieruit ontstond Midden In De Nacht Rick, met Rick van Velthuysen als waardige anchor , Erik-Jan Rosendahl als prettig gestoorde sidekick/jinglekeizer en ik als sidekick/producer. Begin april 2005 ging het programma van start en verkreeg het al snel een soort van cultstatus. Niet zelden werden er jingles aangevraagd in plaats van platen en de talloze technische experimentjes met live-cams, car-cams, hidden-cams en natuurlijk de dagelijkse sidechicks, konden rekenen op een grote populariteit. Ook werd het programma meerdere keren genomineerd voor de Gouden RadioRing."
Toen het programma stopte verhuisde Van Velthuysen naar Radio Veronica en ging Koert mee. In nagenoeg dezelfde setting als bij MIDNR verzorgden ze de ochtendshow bij Radio Veronica, onder de naam MogguhRick.  Eind juli 2010 viel het doek voor MogguhRick, vanwege de komst van Robert Jensen. "Ik besloot de afloop daarvan maar niet af te wachten en stak vanaf dat moment alle tijd in mijn eigen multimediabedrijf."
Wat doe je nu?
Op dit moment houd ik me bezig met audiovisuele verslaggeving en producties. Dit doe ik als camjo voor een aantal omroepen en voor verschillende bedrijven. Denk hierbij aan bedrijfsfilms, ondersteunend materiaal voor opleidingen, voorlichting, presentaties en diverse marketingdoeleinden. Daarnaast kunnen mensen mij inhuren voor copywriting en project gerelateerde ondersteuning en advies op het gebied van communicatie en ict. Voor zover de tijd het toelaat ben ik ook nog wel eens te vinden als dj op bedrijfsfeesten.
Waarom ben je niet meer op de landelijke radio te horen
Ik ben nooit als dj te horen geweest op de landelijke radio. Dat kunnen andere mensen beter. Mijn specialiteit ligt op het vlak van regie, creatie en organisatie. Het werk van een (senior)producer vindt, sidekicken niet meegeteld, grotendeels achter de schermen plaats en de gemiddelde luisteraar heeft dan ook doorgaans geen besef van je rol of aanwezigheid in de radiostudio. Het goed produceren van een radioprogramma kost heel veel tijd en het resultaat is afhankelijk van zeer veel in- en externe factoren. Zowel voor, tijdens, als na de show zijn er tientallen dingen waar je aan moet denken en die geregeld moeten worden. Na het stoppen van Mogguhrick kwam er dan ook een hoop tijd vrij; tijd die ik vooral de laatste 13 jaar volledig in het radiomaken had gestoken. Het waren dan ook bepaald geen 9 tot 5 jobs geweest. Ik besloot daarom om voorlopig even te genieten van die extra tijd en me te focussen op mijn eigen bedrijfsactiviteiten, waar ik ook altijd met veel plezier mee bezig was geweest.
Wat was je leukste radiomoment
Hoe dubbel het misschien ook klinkt, maar buiten de vele hilarische momenten en fantastische lokatie-uitzendingen, was dat toch echt de laatste uitzending van MIDNR. Als je bedenkt waar het allemaal om was begonnen en wat dat in zo'n relatief korte tijd teweeg had gebracht, dan kun je je wellicht voorstellen hoe ontzettend trots ik op dat moment was op Rick, Erik-Jan, Rianne, Joey en iedereen die had meegewerkt aan het succes van het programma, met een erepodium voor al die fantastische en vooral trouwe luisteraars. Je gelooft het niet, maar ik krijg "as-we-tik" weer een mailtje binnen van een MIDNR-fan. Top!
Vriend en collega Joost Berk heeft destijds een videocompilatie gemaakt van die laatste uitzending, die mooi weergeeft hoe het programma leefde onder de luisteraars en collega's. Ik kan me geen ander afscheid herinneren van een radioprogramma dat zo intens was. De verplichte kost qua heersende tegelteksten voor elke programmaleider, zit overigens op 48 seconden, als Rick radiogeschiedenis schrijft met de woorden: "De eerste de beste lulhannes in Hilversum, die nou nog denkt verstand te hebben van radio en die meent te moeten roepen, dat radio in de nacht er niet toe doet, die moet standrechtelijk geëxecuteerd worden tegen de muur !".
Is er een kans dat we je weer landelijk gaan horen?
Je hebt dit vast wel eens vaker gehoord en het is ook gewoon waar. De liefde voor het radiovak is als een virus; als het eenmaal in je bloed zit, kom je er nooit meer van af. Dus wat ik ook doe, of nog zal doen in mijn leven, de liefde voor radio zal altijd blijven bestaan. Vorig jaar heb ik een leuk aanbod gehad, maar laten schieten. Een vast programma (en zeker in de avond of nacht of vroege ochtend) heeft namelijk een flinke impact op je sociale leven. Voorlopig wil ik daarom nog even genieten van de intense vrijheid om op elk moment weg te kunnen en je eigen agenda in te kunnen delen. Maar wie weet…het kriebelt wel!
Naar welke dj en welk station luister je nu graag?
Evers Staat Op blijft mijn favoriet in de ochtend. Je hoort dat die show met ontzettend veel plezier wordt gemaakt en de jongens alle ruimte hebben om hun ding te doen. Dat zorgt voor een gezellige ongedwongen sfeer in een uitgebalanceerd team, met de perfecte ingrediënten voor een goede start van je dag. Om tien uur zijn de lachspieren al lekker opgewarmd en ben je op de hoogte van het laatste nieuws. Het format van de "pratende krant" is wat mij betreft dan ook nog jaren succesvol. In de auto wil ik zaptechnisch bekeken nog wel eens een uitstapje maken naar de verrichtingen van Rick op Veronica. Maar ook buiten de radio spreken we elkaar nog regelmatig. Dan richting de middag. Tim Klijn, te gekke stem. Bij de buren zit Ekdom. Al jaren een megatalent op meerdere terreinen. Ook bij hem hoor (en zie) je altijd de lol die hij heeft in het radiomaken. Erg belangrijk. Ik hou ook wel van die ongecompliceerde humor.
Overdag hangt het er een beetje van af wat de werkzaamheden zijn. Zo zap ik van BNR, naar  3FM en via Decibel naar Q en zodra ik het zat ben, weer naar het volgende station of mijn eigen mp3-collectie (van smartlap tot snoeihard).
Heeft de radio nog toekomst?
Zeker! Er is immers niets mooiers dan de kracht van verbeelding en illusie. Ook met de definitieve acceptatie van webcams in de studio is dat nog steeds goed te doen.
Soms is radio in al zijn eenvoud ook gewoon sneller, flexibeler en praktischer. Natuurlijk is het leuk om tijdens een lange eenzame autorit een episode van 24 weg te kijken in HD op je achteruitkijkspiegel, maar of dat nu erg gezond is voor je no-claim, valt te betwijfelen.
Het werkelijke gevaar zit 'm echter in het gebrek aan creativiteit of passie voor het medium. Zodra de meerderheid van de nieuwe lichting het alleen nog doet voor de bekendheid en het geld, is het afgelopen. Alternatieven zijn er inmiddels voldoende, dus als je als DJ geen meerwaarde biedt aan je programma, dan is de stap naar de eigen muziek zo gemaakt. Gelukkig zit er voorlopig nog genoeg talent op de zenders om de komende tijd mee in te vullen.
Wel mis ik een sterke lobby vanuit de radiowereld richting de overheid. In tegenstelling tot een tiental jaar geleden is het allemaal wat mak geworden. Omroepen staan niet meer op de barricades om hun plekkie te verdedigen, maar volgen licht mompelend wat de overheid ze oplegt.
Neem nou die inmiddels volstrekt achterhaalde clausuleringen. De overheid spint er garen bij, maar deze melkkoe had al lang naar het slachthuis gemoeten. Kijk bijvoorbeeld naar het vroeger zo roemruchte Veronica; ondanks alle beperkingen (niche, spreektijd, muziek) weten ze die taartpunt van 6% toch steeds weer goed te verdedigen, maar (om maar weer eens zo'n slogan van stal te halen) die krijg je niet zomaar… Ik ben van mening dat de zenderclausulering niet van toepassing zou mogen zijn op de drivetime-uren. Je kunt nu eenmaal niet volwaardig concurreren met de ongeclausuleerde stations als je op die uren wordt belemmerd in je programmering. Toch zit daar wel het overgrote deel van je inkomstenbron en bestaansrecht. De clausulering is ooit in het leven geroepen om de pluriformiteit te waarborgen in het beperkte frequentielandschap, maar dat kan ook prima gerealiseerd worden buiten de drivetime.
Een andere dubieuze ontwikkeling is de gang van zaken rond DAB+. Je zou verwachten dat er wijze lessen zijn geleerd uit de frequentieveiling in 2002 i.v.m. Zerobase en dan met name de schadelijke gevolgen er van. Maar nee, het hele spelletje begint weer opnieuw. In 2011 liepen de vergunningen af, dus er moest iets gebeuren. De omroepen zaten natuurlijk niet te wachten op weer een veiling. Maar of ze nu beter af zijn met het verkapte chantagetrucje  van Verhagen (voormalig EZ)? Nu moeten ze verplicht investeren in de adoptie en opvoeding van een zorgenkindje dat feitelijk geen bestaansrecht heeft.
Want waarom zou je nog een DAB+ radio. aanschaffen? We hebben immers al internetradio (elke pc+internet voldoet) en het aantal smartphones en smartradios neemt hand over hand toe. Daarnaast heeft internetradio al jarenlang een ontelbaar groot aanbod (pluriformer krijg je ze niet) en biedt het talloze mogelijkheden op het gebied van interactiviteit en informatievoorziening. Het meest waardevolle is nog wel de onafhankelijkheid. Geen overheidsbemoeienis en ontvangst in elk land met internet. Daarnaast zou de Nederlandse economie veel meer gebaat zijn bij de uitrol van een landelijk dekkend wifi-netwerk, dan het geknutsel met DAB+.
Het positieve nieuws is in ieder geval dat ondanks het gestuntel in Den Haag, radio altijd wel zal blijven bestaan, in wat voor (meng)vorm dan ook. Als behang, als vermaak, als hobby en als de mooiste baan ter wereld!