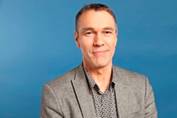 Opnieuw verhuist een NOS-correspondent naar een andere standplaats. Ditmaal is het David Jan Godfroid, die na de zomer aan de slag gaat in Moskou. Hij volgt Kysia Hekster op, die Koningshuisverslaggever wordt bij de NOS.
Godfroid werkt momenteel voor de NOS als correspondent voor de Balkanlanden vanuit Belgrado. Tussen 2005 en 2008 zat hij al in Rusland. Eerder werkte Godfroid in Nederland als verslaggever voor persbureau Argos en later voor het ANP.
"Europa draait voor een groot deel op Russisch gas, de EU is de grootste investeerder in Rusland. En dus is het belangrijk wat er in dat land gebeurt; niet alleen politiek, maar ook economisch, militair, op het gebied van mensenrechten, cultuur en wat al niet meer. Of we het nu leuk vinden of niet, Rusland en Europa zijn zo met elkaar verknoopt dat ze niet zonder elkaar kunnen. En het gaat niet alleen om Rusland. Centraal-Azië, de Kaukasus, Wit-Rusland en Oekraïne, het hoort er allemaal bij. En ook wat daar gebeurt, wil ik een journalistieke plaats geven", zegt David Jan Godfroid.