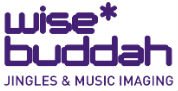 Wise Buddah heeft voor Sky Radio en 538 een update uitgebracht voor het jinglepakket. Voor beide zenders heeft het bedrijf kerstvormgeving gemaakt.
Voor Sky Radio zijn er  16 jingles gemaakt in verschillende genres. Deze sluiten aan bij de huidige vormgeving maar moeten het kerstgevoel overbrengen.

538 heeft ook haar kerstvormgeving gekregen. Onderdeel hiervan is onder andere een kerstvariant van de huige TOTH (Top Of The Hour). Daarnaast is er vormgeving in verschillende muziekstijlen gemaakt.