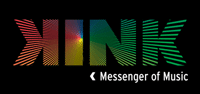 Kink FM staat komende week in het teken van de 'Legends of Music'. Vanaf morgenochtend 9:00 uur staat er ieder uur een artiest centraal die de titel 'Legend of Music' mag dragen.
Het gaat om band en artiesten die in de muziekgeschiedenis een belangrijke rol hebben gespeeld en hun stempel hebben gedrukt op de popmuziek. Luisteraars hebben vooraf bepaald wie dat zijn en kunnen tijdens de week ieder uur hun favoriete nummer van de 'Legend of Music' kiezen.
Ook komen bekende Nederlandse artiesten aan het woord die vertellen welke bands en artiesten voor hen muzieklegendes zijn. In 'New Music' zal 's avonds aandacht zijn voor de legendes van de toekomst.