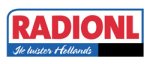 De toekomst van de radiozenders van de NDC Mediagroep lijkt onzeker. Voor de nieuwe eigenaar van het bedrijf zijn de kranten belangrijker. NDC is onder andere eigenaar van Dagblad van het Noorden en de Leeuwarder courant, maar ook van Waterstad FM, Radio NL en Arrow Classic Rock.
"Bij de nieuwe aandeelhouder is het toverwoord 'de kernactiviteiten'", zegt Cees Anceaux, directeur radio bij de NDC Mediagroep, bij Omrop Fryslan. De nieuwe eigenaren hebben een flinke reorganisatie aangekondigd waarin de focus op de kranten komt te liggen. Bij de drie radiozenders werken 25 medewerkers. "Wij zijn strijdig en hebben een goed perspectief. Maar we zullen goed duidelijk moeten maken dat onze moeder van ons moet blijven houden." De drie radiozenders draaien volgens Omrop Fryslan al jaren met verlies.
"In 2008 dachten we dat de radiozenders een goede aanvulling zouden zijn voor het krantenbedrijf", zegt Anceaux. Nu hebben we crisis en dan lopen dingen wat anders dan je gedacht had. En de vraag is of als je uit de crisis komt, de radio toch wel een goede toevoeging geven aan het krantenbedrijf".
Als het niet lukt om bij NDC Mediagroep te blijven, zijn er volgens Anceaux diverse mogelijkheden om de radiostations overeind te houden. "Je kunt nieuwe aandeelhouders zoeken of je kan verkleinen door de uitzendgebieden kleiner te maken waardoor je de kosten kleiner maakt."