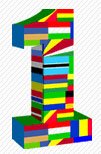 De ontvangstproblemen van Radio 1 in en om Arnhem worden met voorrang aangepakt. De stad krijgt zeer waarschijnlijk één of meerdere steunzenders, dit zegt de zendercoördinator van Radio 1, Jan Westerhof.
Op 1 juni werden de etherfrequenties van alle Nederlandse radiozenders opnieuw ingedeeld. Doel van de operatie was meer ruimte te maken voor het groeiend aantal commerciële zenders. Sindsdien zijn er op een groot aantal plekken in het land klachten over de ontvangst van landelijke en regionale publieke zenders. In en rond Arnhem is Radio 1 zeer slecht te ontvangen via de ether. De stad had vroeger een eigen steunzender voor Radio 1, die aan de KEMA-toren hing. Die zender kwam per 1 juni te vervallen.
Westerhof voerde gisteren overleg met de werkgroep die is ingesteld om de problemen met de radio-ontvangst op te lossen. In de werkgroep zitten onder meer het ministerie van Economische Zaken, zendermaatschappij Nozema en een aantal radiostations. De werkgroep komt op 1 oktober met een rapport waarin alle ontvangstproblemen in kaart worden gebracht en waarin wordt aangegeven hoe deze moeten worden opgelost.
Vanaf dat moment ontvangt Arnhem het signaal van de zendmast in Lopik. Dat signaal is vrij zwak als het in Arnhem aankomt. Bovendien wordt het weggedrukt door een zeer sterke zender van het commerciële station Yorin FM, die nu aan de KEMA-toren hangt. De redactie van De Gelderlander ontving na 1 juni tientallen boze e-mails van lezers die klaagden over de slechte ontvangst van Radio 1 in de auto, in de keuken en op de wekkerradio.
In juli ging minister Brinkhorst van Economische Zaken ervan uit dat alle problemen per 1 oktober opgelost konden zijn. Die datum is inmiddels losgelaten. In plaats daarvan verschijnt op die datum een rapport dat de problemen in kaart brengt en aangeeft, hoe deze moeten worden opgelost.
"Arnhem wordt een pilotproject, de stad wordt als één van de eerste aangepakt", zei Jan Westerhof gisteren tijdens een korte pauze in het overleg van de werkgroep. "Zeer waarschijnlijk worden er één of meerdere steunzenders geplaatst."
In welke termijn de problemen in Arnhem worden opgelost, is nog onduidelijk.