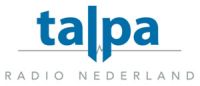 Radio 538 gaat samen met televisiezender Tien over naar RTL Nederland. Een woordvoerder van Talpa Radio heeft dit zojuist aan RadioFreak bevestigd. Radio 10 Gold en Juize.FM zijn niet bij deze overname betrokken. De Nederlandse Mededingingsautoriteit (NMa) moet de overname nog goedkeuren.
Al het personeel dat nu bij 538 werkt blijft en ook programmatisch wijzigt er ook niets. Voorlopig blijft de radiozender nog gewoon uitzenden vanaf de huidige locatie en blijft men samenwerken met Juize.FM. "De insteek van de overeenkomst is dat er bij ons niets zal veranderen,we wachten nu eerst het advies van de NMa af," aldus een woordvoerder van Radio 538.
CEO Fons van Westerloo van RTL Nederland is blij met de zender. "Een radiostation met de doelgroep en het bereik van Radio 538 sluit naadloos aan op de bestaande activiteiten van RTL Nederland," zo laat hij weten.
Vanmiddag werd bekend dat Talpa's televisiezender Tien overgaat naar RTL Nederland, hierbij zijn ook de voetbalrechten betrokken. Verder gaat Talpa nauw samenwerken met RTL. John de Mol krijgt in ruil 26,3 procent van de aandelen in RTL Nederland.
Bij de televisiezender worden alle medewerkers ontslagen, maar er is wel een sociaal plan. Een aantal presentatoren, waaornder Linda de Mol gaan mee naar RTL.
In eerste instantie kon Talpa Radio nog geen uitspraak doen of de radiozenders onderdeel waren van de overname. Vervolgens was er even onduidelijkheid over het feit of Radio 10 Gold en Juize.FM ook over zouden worden genomen door RTL, dit blijkt nu dus niet het geval.
Ongeveer twee jaar geleden kwamen Radio 538 en Juize.FM in handen van Talpa Radio. Daarvoor was de zender ruim een jaar eigendom van investeringsmaatschappij Advent International.