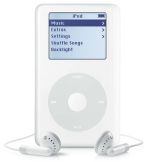 Oprichter Leon van Bokhorst van Podfeed.nl heeft podcasting dood verklaard. Als factoren die het podcasten de das om zouden hebben gedaan, noemt hij: fragmentatie in aanbod, sterk individualisme, gebrek aan creativiteit en premature goudkoorts. Voor Van Bokhorst was het zelfs reden om de deuren van zijn niet-commerciële podcastcommunity Podfeed te sluiten en zijn energie in iets anders te steken.
Zijn kritiek op de podcastwereld is niet misselijk. Op zijn weblog schrijft hij: "Een luisteraar heeft niets aan systeemloze losse flodders en houdt zich verre van het medium. Veel te veel incrowd en technisch te ingewikkeld." Door kopieerzucht en gebrek aan creativiteit zou de luisteraar ook veel van hetzelfde voorgeschoteld krijgen. Veel luisteraars zouden bovendien afhaken door het gemis aan een gezamenlijke programmering en de inconsistentie in de uitgave van veel podcasts.
Kritiek uit Van Bokhorst ook op het versnipperde aanbod, verspreid over een aantal amateursites die nauwelijks van elkaar verschillen. "Het aanbieden van a-casters, gratis hosting, betrouwbare toplijsten of de belofte van aansluiting met de mainstream-media hebben weinig indruk gemaakt of enige revenuen opgeleverd", schrijft hij verbitterd.
Volgens Van Bokhorst zijn alle pionierende podcasts in Nederland ter ziele. Als voorbeelden noemt hij onder meer Podfades, Zoldercast, Podverdorie, SoChicken, Ecast, DePodOp, Koelcast en Fluox speelt Fluox. De unieke persoonlijke content is daarmee verdwenen en heeft plaats gemaakt voor het "praatje-plaatje"-genre, dat nu massaal wordt beoefend. "Maar dat kan beter overgelaten worden aan gewone radiostations", aldus Van Bokhorst.
Echt uitgekeken op podcasting is Van Bokhorst echter niet. Podcasts beluisteren doet hij nog steeds. In zijn favorietenlijstje staan er nog zes, waaronder ICT Roddels, Theepod en Blablablog. "Ik zie ook nog wel positieve ontwikkelingen. Podcasting is een kweekvijver voor talent. En er liggen veel kansen op het gebied van "Podsafe"-muziek. Rechtenvrije muziek geeft de exploitatie terug aan de artiest. BUMA/Stemra en andere rovers kunnen hun borst natmaken."
Roelf Sluman, directeur van Podplaza en ICT-podcaster van het eerste uur, verbaast zich enigszins over Van Bokhorsts uitlatingen. "Inhoudelijk ben ik het er ook niet helemaal mee eens. Dat het aanbod gefragmenteerd is, klopt. Er zijn erg veel podcasts die elkaar vaak ook nog overlappen. Maar dat is de charme van podcasting. Podcasters kunnen zoveel shows maken als ze willen, omdat ze niet afhankelijk zijn van een frequentieband."
Podfeed.nl verdwijnt overigens niet. Brenno de Winter van de podcast ICT Roddels probeert momenteel de site met vrijwilligers overeind te houden. "Ik ben nog bezig met het analyseren van de bouw van de site, een plan te maken, mensen te benaderen, enzovoort." Over de kritiek van Leon van Bokhorst zegt hij: "Er is wel een aantal podcasts dat in een dip zit, maar het is geen verloren zaak. Veel podcasts gaan wel door en hebben een groeiend publiek. Soms is een podcast geschikter voor een kleinere doelgroep."
Volgens De Winter is de eerste "podcastgolf" geweest, maar zal de belangstelling blijven toenemen. Bedrijven en omroeporganisaties gaan steeds intensiever met podcasting aan de slag. "Het is allesbehalve dood en biedt potentie voor groei. Wanneer en hoe weet ik niet. Maar soms is het belangrijker dat je met iets bezig bent dan dat je de wereld verovert. Het doel is gewoon lekker podcasten, het mensen naar de zin maken en vooral zelf lol hebben." [Emerce]