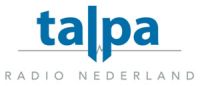 De gesprekken die John de Mol met RTL en SBS voert over televisiezender Tien gaan ook over Talpa's radiostation Radio 538. Afgelopen weekend werd bekend dat De Mol met RTL gesproken heeft over een overname. De paar succesvolle televisieprogramma's zouden dan over de RTL zenders verdeeld worden.
Maar ook het winstgevende Radio 538 gaat dan naar RTL, zeggen ingewijden. Talpa zegt dat er over Tien strategische gesprekken worden gevoerd met 'heel veel partijen', maar ontkent dat er bijna een akkoord is met RTL.
Volgens het AD is ook SBS een gesprekspartner. Volgens ingewijden hebben John de Mol en SBS-topman Patrick Tillieux vandaag 'stevige gesprekken'. Maar of ook daar Radio 538 bij de deal in zit is onzeker. Omdat SBS ook al Caz! in het pakket heeft, is het niet mogelijk om nog een radiozender zonder geclausuleerd pakket in het bezit te hebben.
Radio 538 zelf weet nog niet of het overgenomen gaat worden door RTL of een andere partij. "Daar is ons niets over bekend", laat een woordvoerster weten.