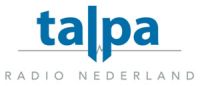 John de Mol vindt radio "leuker en charmanter dan televisie." Dat zegt hij in Broadcast Magazine. De Omroepman van het Jaar is via zijn bedrijf Talpa Radio sinds begin dit jaar weer eigenaar van Radio 538, Radio 10 Gold en Slam!FM. Hij noemt radio "zo lekker direct met korte lijnen. Zo'n radiostudio heeft een sfeertje; je drukt op een knop en er gebeurt wat. Bij televisie moet je op twintig knoppen drukken voordat er wat gebeurt."
In tegenstelling tot SBS, waar zijn bedrijf ook een belang in heeft genomen, is er geen nieuwe langetermijn visie voor de radiozenders gemaakt. De Mol praat regelmatig met 538-directeur Jan-Willem Brüggenwirth. "Eens in de maand hebben we een afspraak, gewoon om anderhalf uur te overleggen. En dat gaat op het niveau dat ik een bepaalde dag de promo's slecht vond of: moeten we niet zus of zo doen? Maar ik ga hem niet vragen hoe zijn budget eruit ziet en of hij 'plust of mint'. Het is puur inhoudelijk. En dat blijft zoals het is.
De Mol kijkt naar radio vanuit nostalgisch emotionele gronden. "Omdat ik daar uiteindelijk mijn roots heb liggen.