Henk Blok is volgens het publiek de beste nieuwslezer van Nederland en heeft daarvoor de RadioFreak Award voor Beste Nieuwslezer gewonnen. Via RadioFreak.nl kreeg de vaste ochtendlezer van Radio 538 de meeste stemmen. Zojuist werd hij verrast met de prijs live in de uitzending van 'Evers Staat Op'.
De 48-jarige nieuwslezer is al jaren een vaste waarde in de ochtend voor honderdduizenden luisteraars. Zijn humor, lach en persoonlijkheid zorgden ervoor dat de verschillende radiobazen en programmaleiders Blok nomineerden en dat het publiek deze nominatie omarmde door massaal op hem te stemmen. Daarmee is Henk Blok de eerste winnaar van de RadioFreak Award voor beste nieuwslezer. Naast Henk Blok waren ook Carmen Verheul (Radio 2) en Bart Jan Cune (3FM) genomineerd.
In 2003 stapt Blok over van Radio M naar Radio 538 en begon hij met nieuwslezen in de ochtendshow van Edwin Evers. Eerst las hij alleen het nieuws en later kwam daar het overzicht van de kranten op het halve uur bij. Inmiddels heeft hij ook rubrieken zoals 'Henk in de Regio', hierin bespreekt hij regionaal nieuws'. Naast nieuwslezen zette Blok zich ook op andere manieren in voor het programma, zo ging hij als Sinterklaas door het land met de Sintercity.
Met de nieuwe prijzen zet RadioFreak.nl radiomakers en medewerkers van radiostations achter de schermen in het zonnetje. Niet de bekende dj's of presentatoren, maar redacteuren, verslaggevers, nieuwslezers en radiomakers in de nacht maken kans om in de prijzen te vallen.
RadioFreak.nl is al jaren dé nieuwssite over alles wat met radio te maken heeft. Met de RadioFreak Awards wil de redactie laten zien dat er meer is dan alleen de bekende radiogezichten.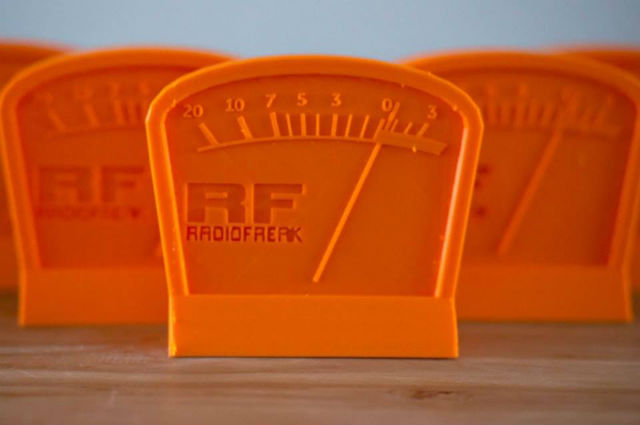 De prijzen worden uitgereikt in zes categorieën:
Beste nieuwslezer
Beste nachtprogramma
Beste audiovormgeving
Beste verslaggever
Beste marketing
Beste producer/redacteur
De overige winnaars worden woensdag 28 oktober bekendgemaakt op www.radiofreak.nl.
Nominaties
De programmaleiders/zendermanagers van de landelijke radiostations in Nederland mochten per categorie één persoon of radiostation nomineren. Met als voorwaarde dat dit geen mensen van de eigen radiozender mochten zijn. Na alle inzendingen van de zenderbazen is per categorie een top 3 samengesteld met de
meest genoemde namen.
Bezoekers van RadioFreak.nl konden op de nominaties stemmen. Door te stemmen maakten ze kans op een DAB+radio van www.radiowinkel.com of het boek ′50 jaar 3FM′, beschikbaar gesteld door FC Klap.