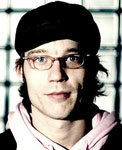 Giel Beelen organiseert in zijn programma 'GIEL' op 3FM de verkiezing van het 'Radiomoment van het Jaar'. De verkiezing is de tegenhanger van het ' TV moment van het Jaar' van 'De Wereld Draait Door'.
"Wat vond jij nou het meest opmerkelijke, spraakmakende, ontroerende of juist meest hilarische stukje radio van het afgelopen jaar? Guido Weijers die wordt kaalgeschoren door Patrick Kicken, Het Geluid dat werd geraden op Q-music, Frits Spits die de Coen & Sander Show presenteerde, De laatste uitzending van Adam Curry op Arrow, of de studio die ontplofte tijdens de uitzending van Ekstra Weekend", aldus Giel.
Via de website van het radioprogramma kunnen luisteraars hun suggesties aandragen. Eind dit jaar zal de verkiezing plaatsvinden.