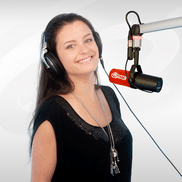 Eva Koreman twijffelde of ze wel de vaste sidekick van Jeroen van Inkel moest worden bij Q-music. Dit zegt ze in haar column in het AD. "Sidekicken is toch anders dan zelf aan de schuiven sleuren."
Ze had net nieuwe plannen gemaakt bij Q-music voor haar toekomst. Toen het nieuws kwam dat Patricia van Liemt gaat emigreren en stopt met de middagshow. "Ik werd bij de baas geroepen en kreeg nauwelijks 24 uur om te beslissen of ik haar wilde opvolgen in de middag. De eerlijkheid gebiedt me te zeggen dat ik even heb getwijfeld. Is het carrière-technisch wel de beste beslissing? Toen dacht ik aan wat Patricia zelf zou doen. De toekomst, we zien wel. Je bent toch blij in de middag? Het is toch een heerlijk team om mee te werken? Het is toch de middagshow, wat je zo graag wil?"
Inmiddels is ze blij met de verandering. Ze maakt naast de middagshow een programma op vrijdagavond. "Ik ben blijer dan ooit. Ik dank je, Patricia van Liemt, op mijn blote knieën."