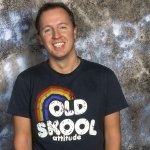 Edwin Evers gaat maandag in zijn ochtendshow op Radio 538 sjoelen met Linda de Mol. In de dagen daarna komen ook Anita Witzier, Albert Verlinde, Paul de Leeuw en Gerard Joling meedoen aan 'Sjoeling Wizz the Stars'. Ze blikken ook terug op het afgelopen jaar.
Paul de Leeuw is ervan overtuigd dat hij van alle sterren het beste kan sjoelen en aan het eind van de week als winnaar uit de bus komt. "Wij speelden vroeger thuis altijd spelletjes met de kerst", zei hij vanochtend in de ochtendshow Evers Staat Op. "We konden dan kiezen tussen klaverjassen en sjoelen en rondom was er een koud buffet. Dat kan ik donderdag zeker niet verwachten bij jullie hè?"
De BN'ers strijden om de Sjoeling wizzzzzzzzzz the Stars-bokaal. De wedstrijd staat onder leiding van een officiële sjoelscheidsrechter van de sjoelbond.