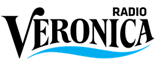 Terwijl Q-music bezig is met de Top 500 van het Foute Uur, is Radio Veronica gestart met het uitzenden van de Album Top 750. Luisteraars stelden de lijsten samen door te stemmen op hun favoriete albums ooit gemaakt.
De uitzending van de lijst duurt maar liefst twee weken en van de meeste albums worden meerdere tracks gedraaid. De nummer 1, Pink Floyds 'The Dark Side Of The Moon', wordt op vrijdagmiddag 3 juli zelfs helemaal gedraaid.
De Rolling Stones is de populairste band op de lijst met maar liefst 20 albums. U2 en Queen staat er beiden in met 16 noteringen. De meest genoteerde Nederlandse act is Bløf met tien albums. Het oudste album is de lijst is 'With The Beatles' uit 1963; daar tegenover staat James Bay staat met zijn 'Chaos And The Calm', dat pas een paar maanden uit is.