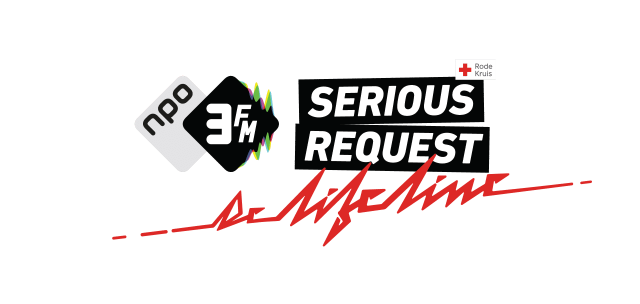 Geen glazen huis, maar wel een actie voor het Rode Kruis. NPO 3FM vernieuwt 3FM Serious Request dit jaar volledig, waarbij eigenlijk maar één ding hetzelfde blijft: dj's en luisteraars voeren actie voor het goede doel. Of eigenlijk: voor meerdere goede doelen.
Het lijkt erop dat 3FM heeft geluisterd naar de kritiek die het soms in de media kreeg dat er enkel actie werd gevoerd voor buitenlandse goede doelen, terwijl er ook dichterbij huis problemen zijn. Daarom haalt het radiostation met 'De Lifeline', zoals de actie dit jaar heet, geldt op voor betere reanimatiemogelijkheden in Nederland en voor twee algemene doelen van het Rode Kruis: bescherming tegen natuurgeweld en noodhulp bij oorlogen en conflicten.
Om dat te doen trekken drie teams van dj's in de week voor Kerst te voet het land door. Ieder team vertrekt op een andere locatie met als doel om uit te komen in Utrecht. Het hoofdkwartier bevindt zich namelijk in TivoliVredenburg in die stad.
De Lifeline
"3FM Serious Request: De Lifeline wordt gemaakt voor en door het publiek: zij organiseren acties waar de dj-teams tijdens hun tocht voorbij trekken. Anders dan bij voorgaande edities komt 3FM Serious Request naar de actievoerders toe. Of dit nu een gamemarathon in de kantine van de plaatselijke voetbalvereniging of een rooftopparty op je eigen dakterras midden in de winter is: alles dat geld oplevert voor het Rode Kruis is geoorloofd", aldus NPO 3FM.
Vanuit TivoliVredenburg zal de radio-uitzending worden gemaakt. Daarbij is het nog steeds mogelijk om verzoekplaten aan te vragen voor geld. Daarnaast worden in TivoliVredenburg evenementen georganiseerd voor luisteraars.
De uitzenddagen van de vernieuwde opzet van 3FM Serious Request blijven hetzelfde. De actie gaat op 18 december van start en loopt tot en met Kerstavond wanneer de eindstad bekend wordt gemaakt. Vorig jaar, toen er voor het laatst een actie werd gevoerd met het Glazen Huis, was dat 5.026.144 euro.