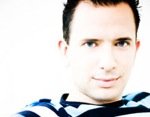 Bart Arens maakt de overstap van 3FM naar Radio 2. Vanaf januari 2015 presenteert hij iedere werkdag tussen 09:00 en 12:00 uur het programma 'Aan de Slag!'. Het programma wordt de opvolger van 'De Gouden Uren', dat op 19 december stopt.
"Ik vind de naam Aan De Slag! perfect passen bij het tijdstip. De één begint op kantoor met z'n werk of is onderweg naar een zakenrelatie, de ander trekt thuis de stofzuiger of de strijkplank uit de kast", zegt Bart Arens in een reactie. "Voor iedereen geldt hetzelfde: Nederland gaat aan de slag en ik verzorg de soundtrack."
"Bart Arens is de gedroomde nieuwe dj voor dit tijdstip op NPO Radio 2", zegt zendermanager Jurre Bosman. "Bart stelt zich volledig in dienst van de muziek en de luisteraars en dat is precies wat we zoeken. Ik kijk uit naar de start van Aan De Slag!".
Aanstaande vrijdag maakt Bart Arens al zijn laatste programma op 3FM. Wie zijn programma's gaat vervangen op 3FM, is nog onduidelijk.
Elf jaar
Bart Arens begon in 2003 bij 3FM en kon in 2004 aan de slag als tijdelijke vervanger van Maurice Verschuuren. Na diverse nachtprogramma's werd Arens de eerste producer van Ekstra Weekend. Vanaf begin 2007 is Arens in het weekend te horen op 3FM. Arens heeft in totaal elf jaar bij 3FM gewerkt.