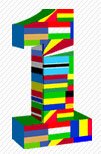 Een gezamenlijke uitzendlocatie biedt de beste oplossing voor een adequate nieuwsvoorziening rond calamiteiten op Radio 1. Dat is de conclusie van de werkgroep 'Breaking News Radio 1', zo schrijft Spreekbuis. Toch gaat zo'n studio er voorlopig nog niet komen, omdat de werkgroep adviseert eerst de studies af te wachten van de omroepbrede bezuinigingswerkgroepen. En omdat aan deze oplossing ook een aantal, vooral voor omroepen zwaarwegende nadelen kleven.
De werkgroep 'Breaking News Radio 1' is in februari van dit jaar ingesteld door de Raad van Bestuur van de Publieke Omroep om een oplossing te vinden voor het feit dat het bij calamiteiten te lang duurt voordat het op de zender te horen is. Na een eerste bestudering van het probleem heeft de werkgroep, in nauwe samenwerking met de eindredacteuren van de betrokken omroepen, drie oplossingsrichtingen nader onderzocht. Programmaleider radio van de NPS Rob Heukels heeft zich gestort op de verbetering van de technische faciliteiten. Het onderzoek naar de verbetering van de samenwerking door optimalisatie van processen en aanpassing van verantwoordelijkheden is geleid door Ton Verlind, mediadirecteur bij de KRO. EO-directeur Andries Knevel heeft de studie naar een gedeelde uitzendvoorziening voor zijn rekening genomen. Dit alles heeft uiteindelijke vier concrete oplossingen opgeleverd: een gezamenlijke uitzendlocatie, een intercomsysteem, het afsluiten van service level agreements en een extranet. Voor twee leden van de werkgroep, voorzitter Westerhof en hoofdredacteur Radio 1 Henk van Hoorn, is de gezamenlijke uitzendstudio sowieso de beste en meest gewenste oplossing. De vertegenwoordigers van de omroepen denken daar wat anders over.
"Een gedeelde uitzendlocatie is wel een heel zwaar middel voor een probleem dat volgens mij ook op andere manieren is op te lossen", zegt KRO-directeur Ton Verlind. "Je geeft dan veel weg wat je nooit meer terug kunt draaien. Laten we daarom niet overhaast beslissen, want zo groot is het probleem nu ook weer niet. Binnen de omroepbedrijven zijn we bovendien bezig met het formuleren van een nieuw informatief beleid waarbij we toe werken naar meer interne samenwerking tussen de verschillende programmaredacties. Daarvoor is het juist van belang dat die redacties bij elkaar zitten. Daarom zeg ik laten we eerst de andere middelen uitproberen, want die zijn nog niet uitgeput".
EO-directeur Andries Knevel vond het op dit moment niet gepast om te reageren, maar uit de mond van Rob Heukels (NPS) valt eenzelfde geluid te beluisteren. 'Eén uitzendlocatie is op zich de beste oplossing, maar het is wel een heel grote ingreep die een grote investering vergt. Een te grote ingreep als je alleen het probleem van breaking news wilt verhelpen. Want de andere opties lossen dit ook grotendeels op. Als je op Radio 1 ook toe wilt naar een meer geïntegreerde nieuwsvoorziening, dan is een gedeelde studio op termijn wellicht wel het beste. Maar of die verdere vervlechting er moet komen, daar praten we volgend voorjaar over bij de evaluatie van Radio 1. Als dat de uitkomst wordt, dan kies je er uit inhoudelijk, programmatisch oogpunt voor om bij elkaar te gaan zitten. En dat is de enige juiste manier, want in dit McKinsey-tijdperk bestaat de neiging om alleen maar naar de cijfers te kijken. De boekhouders zijn nu aan de macht, maar zij moeten niet regeren maar de programmamakers.'
Op de vraag of er nu sprake is van een breuk in de werkgroep, antwoordt Heukels: Nee. "Er is in het advies sprake van twee standpunten, maar als je de nuances leest dan liggen ze toch heel dicht bij elkaar".