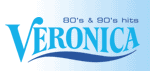 Vrijdag sloot de stemming voor de Veronica Top 1000 Allertijden. Meer dan 100.000 mensen hebben hun stem uitgebracht op de lijst die vanaf eerste kerstdag zal worden uitgezonden door Radio Veronica.
De Top 3 van de lijst ziet er als volgt uit:
1. Guns n' Roses – November Rain
2. Queen – Bohemian Rhapsody
3. Eagles – Hotel California
De complete lijst ishier te bekijken.
Het deel van de lijst dat overdag wordt uitgezonden, wordt 's nachts vanaf 01.00 uur herhaald zodat niemand een plaat hoeft te missen van deze unieke lijst.
Eindredacteur van de Veronica Top 1000 Allertijden Johan van Slooten: "Het eerste wat opvalt is hoe gevarieerd de Veronica Top 1000 Allertijden is. De grote klassiekers uit de pophistorie staan er in, zoals Hotel California, Bohemian Rhapsody en Paradise By The Dashboard Light, maar ook moderne klassiekers als Angels van Robbie Williams, Jeanny van Falco en One van U2. Al die platen staan bij de bovenste dertig, waarmee aangegeven wordt dat deze lijst letterlijk een lijst van aller tijden is. Een van de meest opvallende platen in de bovenste regionen van de Veronica Top 1000 Allertijden is Clocks van Coldplay. De plaat is nog geen jaar oud en nu al een klassieker, want de luisteraars van Radio Veronica hebben hem op de 23e plaats gezet. Opmerkelijk is ook het grote aandeel van Nederlandse artiesten in de Top 1000. In totaal staan er 23 Nederlandse artiesten in de lijst die samen goed zijn voor 57 platen".
Het was nog spannend of de lijst wel de naam Allertijden mocht dragen, deze naam is namelijk geclaimd door de HMG en die maakte bezwaar tegen het gebruik. Echter heeft Veronica nu de HMG betaald voor het gebruik van de naam.
De Top 1000 Allertijden is de concurrent van de Top 2000 die uitgezonden zal worden door Radio 2. Op deze lijst stemde iets meer dan 700.000 mensen, Veronica laat weten dat op de Top 1000 meer dan 100.000 mensen hebben gestemd.