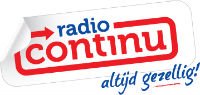 Het Agentschap Telecom heeft Radio Continu op de vingers getikt. Het commerciële radiostation zond tussen 5 en 8 juni ook uit via een de frequentie 107.2 FM in Westerbork vanwege Midden Drenthe Pop. Volgens het Agentschap Telecom is dat illegaal.
De frequentie werd gedeeld met Radio Krachttoer. Continu was tussen 19:00 uur en 13:00 uur te horen. Het is onduidelijk of het om een evenementenfrequentie ging. Het Commissariaat voor de Media heeft er geen toestemming voor gepubliceerd.
Het Agentschap Telecom onderzoekt nog of het radiostation een boete moet krijgen.