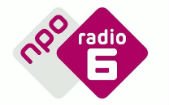 De NPO wil na dit jaar stoppen met Radio 6, de soul- en jazzzender van de publieke omroep. Het besluit is onderdeel van de toekomststrategie van de NPO en is mede een gevolg van de bezuinigingen in Hilversum.
"Het bereik van NPO Radio 6 blijft vrij stabiel rond 0.3 luistertijdaandeel, de zender bereikt wekelijks tussen de 150.000 en 200.000 luisteraars, en ontwikkelt zich niet duidelijk door. Het behaalt daarmee niet de impact die de investering in een landelijke publieke zender ook in de toekomst rechtvaardigt", aldus de NPO.
Het radiostation heeft een budget van 2,5 tot 3 miljoen per jaar en dat is relatief veel als je het afzet tegen het aantal luisteraars. Radio 6 heeft geen etherfrequentie en is alleen via internet, DAB+ en de kabel te beluisteren. "De NPO gaat de komende tijd scherpe keuzes maken in zijn aanbodkanalen en wil zich richten op meer interactie met het publiek", aldus de publieke omroep.
De komende tijd gaat de NPO samen met de omroepen kijken naar de toekomst van het station. Mogelijk wordt Radio 6 een digitaal kanaal met nonstop muziek. Daarnaast wordt gekeken of bijvoorbeeld De Zwarte Lijst en de verslaggeving van het North Sea Jazz Festival een plek kunnen krijgen bij Radio 2. Er wordt gekeken of het personeel van het station een andere baan kan krijgen binnen de publieke omroep.
Op het moment dat de stekker uit Radio 6 gaat, zou het station bijna negen jaar hebben bestaan. Het begon in het voorjaar van 2007 en kwam voort uit de Concertzender. Het format was in eerste instantie veel breder dan soul- en jazz en de zender draaide ook cross-overmuziek en wereldmuziek en had een aantal culturele (praat)programma's. In 2009 werd het format aangepast en met de jaren steeds verder aangescherpt tot wat het nu is.
Verdrietig
De medewerkers van de zender reageren teleurgesteld. "Het beste wat we met z'n allen kunnen doen is te laten merken wat voor waarde Radio 6 heeft", zegt dj Angelique Houtveen. "Door bijvoorbeeld massaal te stemmen op de Zwarte Lijst. Als daar een miljoen stemmen binnenkomen, denken ze er misschien toch anders over."
Veel mooie en lieve berichten, dank je wel! Sowieso nog heeel veel goede Soul & Jazz tot het einde van het jaar op @NPORadio6…
— Angelique Houtveen (@AngeliqueRadio6) 5 maart 2015