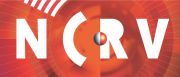 De NCRV gaat aanstaande maandag van start met een grote ledencampagne. De omroep wil er 50.000 'programmafans' bij hebben. De komende weken zullen bekende NCRV-gezichten als Caroline Tensen, Jochem van Gelder en Joris Linssen kijkers en luisteraars in tv-spotjes oproepen om hun programma te steunen.
Voor het lidmaatschap krijgen de 'programmafans' een cadeautje, zoals het Man bijt hond t-shirt, het Villa Felderhof-kookboek of de CD Car Classics. De tv-spotjes zijn de komende weken te zien op Nederland 1 en 2. Naast televisie worden ook abri's en printadvertenties ingezet.
Gedurende het hele jaar worden programmafans geworven op evenementen en festivals. In de komende dagen organiseert het Radio 2-programma Knooppunt Kranenbarg bijvoorbeeld De leukste file van Nederland bij Flevonice op Tweede Pinksterdag, en de NCRV is prominent aanwezig tijdens de Libelle Zomerweek eind mei.
De NCRV heeft 1 januari 2009 300.000 leden nodig om een A-omroep te blijven. Eind 2008 zal het Commissariaat voor de Media een officiële peiling doen om nieuwe statuserkenningen toe te wijzen voor de periode 2010-2015. "Momenteel hebben we ongeveer 325.000 leden. Als we niets doen loopt het ledenaantal terug onder invloed van demografische factoren. Een verlies van de A-status betekent een halvering van de zendtijd. Vandaar deze campagne", zegt Coen Abbenhuis, directeur van de NCRV. "We hebben een duidelijke maatschappelijke visie en willen als NCRV laten zien wat mensen beweegt en mensen bindt. Daarom gebruiken we onze media om de verdraagzaamheid en samenhang in de samenleving te vergroten. Of het nu gaat om Man bijt hond, Netwerk, Praatjesmakers, Hello Goodbye of één van onze andere mooie programma's, we hebben voldoende leden nodig om deze programma's te kunnen blijven uitzenden!"
Omroep Max startte onlangs ook al met een ledencampagne om überhaupt in het publieke bestel te mogen blijven.