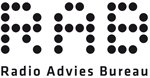 De startdagen van de meetweken van het Continu Luisteronderzoek (CLO) zijn sinds 1 november flexibel. Een radiomeetweek kan op elke dag van de week starten. Voorheen was de startdag altijd een zaterdag. Het grote voordeel van de nieuwe methodiek is dat de meetweken hierdoor beter binnen de maanden van een jaar verspreid kunnen worden. Elke meetweek valt nu altijd binnen één specifieke maand.
Tot op heden werden delen van weken soms in een andere kalendermaand gerapporteerd. Vanaf nu zijn de gerapporteerde cijfers dus nauwkeuriger qua rapportagemaanden. Het CLO wordt uitgevoerd door onderzoeksbureau Intomart Gfk in opdracht van het Radio Advies Bureau (RAB).
De invoering van de dynamische meetweken is de meest recente van een reeks investeringen die de afgelopen maanden zijn uitgevoerd om het CLO 'state of the art' te houden. Zo vult 63 procent van de respondenten het onderzoek nu online in en is de selectieprocedure van respondenten aangepast.
Deelnemers vullen gedurende een jaar om de twee maanden een week het Radiolog in. Maandelijks wordt 1/12 van het panel ververst, zodat ieder jaar een geheel nieuwe panel actief is. Op deze wijze wordt maandelijks het uistergedrag van 45 radiozenders van ruim 9000 respondenten gerapporteerd.
Parallel aan deze investeringen in het bestaande radioluisteronderzoek voert het RAB een uitgebreid testprogramma uit om het luistergedrag via elektronische meters in kaart te brengen. Medio 2009 wordt dit testprogramma afgerond.