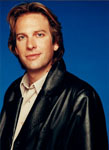 Curry vult lippen op
Onder de noemer 'Curry & The Crew spuiten je lippen vol' geeft het ochtendteam van Radio Veronica een gratis lipvergroting weg. Morgen tussen 06.00 – 09.00 uur zal bekend worden gemaakt wie de winnaar wordt van deze behandeling. Chirurg Robert Schoemacher zal dan in het programma een winnaar kiezen.
Volgende week woensdag 8 oktober zal Robert Schoemacher de lipvergroting uitvoeren bij de winnaar tijdens het ochtendprogramma "Ook Goeiemorgen" van Curry & The Crew.
Angry Bytes maakt website voor nieuws Talpa station
Angry Bytes is door Talpa Radio International gevraagd websites te ontwikkelen voor het binnenkort te starten radiostation in Denemarken. De moedermaatschappij van Noordzee FM en Radio 10 FM bemachtigde deze zomer een etherfrequentie in Denemarken.
Angry Bytes is een bekende site-bouwer in radioland, het bedrijf maakte eerder al website's voor onder andere Radio 2, 3FM en Noordzee FM.
Muziek tegen dierenleed op Radio 4
Co de Kloet besteedt steeds als 4 oktober op zaterdag valt aandacht aan 'vegetarische muziek' op Radio 4. Het gespreksonderwerp zaterdag in 4 FM is dierenleed. Het programma werd samengesteld met Aad Hoogesteger, muziekliefhebber en webmaster van www.tegendierenleed.nl.
Mieke van der Weij stapt in huwelijksbootje
Sijbolt Noorda en TROS-presentatrice Mieke van der Weij zullen op 28 april 2004 in het huwelijksbootje stappen. Van der Weij is actief op Radio en TV en Noorda zat in het verleden in het bestuur van de NOS.
Sky Radio bestaat 15 jaar
Sky Radio bestaat vandaag 15 jaar, op vrijdag 30 september 1988 werd het Sky Radio-signaal op de satelliet gezet. Dat signaal kwam toen nog vanuit Studio Concordia aan de Graaf Wichmanlaan in Bussum. Sky begon heel klein maar is onder tussen uitgegroeid tot een groot mediabedrijf met drie radiostations en een eigen nieuwsdienst.