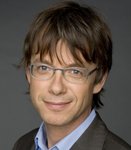 Hans Smit volgt Clairy Polak 1 januari op als presentator van het Radio 4-programma De Klassieken. Hij is nu al vaste vervanger. Smit blijft ook het programma Opium op Radio 1 presenteren.
Smit vindt het een eer om het dagelijkse ochtendprogramma te gaan presenteren. "Voor mij is het programma de ultieme kans om mijn liefde voor klassieke muziek over te brengen. De Klassieken is de perfecte mix van bekende werken en onbekendere pareltjes. Niks mooier dan de luisteraar daar van te laten genieten en ze ook bij het programma te betrekken."
"Als ik zelf naar het programma luister, lijkt het of de buitenwereld vervaagt. Alsof al die musici speciaal voor mij hun best doen, terwijl ze het prima vinden als ik intussen wat werk of de krant lees of de afwas doe. Ik word er rustig van en tegelijkertijd geïnspireerd. Ik verheug mij er enorm op om samen met de uitstekende redactie dat gevoel over te brengen."
Clairy Polak moest weg vanwege de slechte luistercijfers.