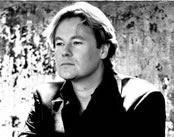 Gijs Staverman gaat niet mee met Yorin FM naar SBS. De dj is dan ook niet langer op de zender te horen met het weekendprogramma 'Stavermans Classics'. Wie hem gaat opvolgen in de programmering is nog niet bekend.
Op dit moment is Gijs Staverman te horen op RTL FM, hij vervangt elke werkdag tussen 19:00 en 21:00 uur Robert Feller. "Gijs is tijdelijk op dit tijdstip te horen, totdat we een nieuwe presentator hebben gevonden," zo laat RTL weten.
Robert Feller is gestopt bij RTL FM omdat hij aan de slag gaat bij Yorin FM voor SBS. Of hij voor of achter de schermen van de zender gaat werken is niet bekend.