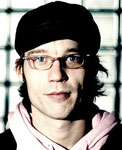 Paul de Leeuw en Giel Beelen presenteren morgenvanavond voor het eerst samen 'Top of Flop'. "Ik heb nog nooit zo'n goed gevoel gehad na afloop van een programma", zei de 3FM-dj na de opnames.
Top of Flop werd in de jaren '60 gepresenteerd door Herman Stok. Het idee de legendarische show af te stoffen en vanaf vanavond opnieuw op het scherm te brengen, komt van presentator Paul de Leeuw.
"Hoe dat ging? Ik zat bij Paul om zijn nieuwe kantoor te bekijken en om te praten hoe we zijn rol in mijn radioprogramma konden oppimpen. Hij vroeg of ik nog plannen had voor tv. Ik legde hem uit dat ik meer van de radio ben en dat tv en muziek moeilijk samengaan. Dat moest toch anders kunnen, vond hij. En toen kwam hij op Top of Flop."
De plaatjes, de toeter en het belletje van Herman Stok, die morgen letterlijk 'het stokje' komt doorgeven, zijn gebleven, maar verder lijkt de versie van 2009 weinig op het programma van weleer. Te oordelen naar de eerste beelden op internet wordt het een wervelstorm van muziek en bekende De Leeuw-humor.
"Ik heb nog nooit zo'n goed gevoel gehad na afloop van een programma", zegt Giel. "Al bestaat het gevaar dat het leuk was om te maken en niet om naar te kijken. Maar ik denk het niet. Hopelijk laten we zien dat het toch kan, muziek en tv. Waarom dat zo moeilijk is? Geen idee. Countdown, Toppop, Top of the Pops bestaan niet meer. MTV draait ook geen muziek meer. In de kijkcijfers van Barend & Van Dorp zag je ook altijd een dip als er iemand optrad. Maar met de Top2000 lukt het wel: als je het maar goed verpakt."