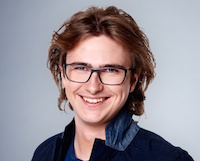 Gert-Jan van Ackooij stapt over van Radio 538 naar Radio Veronica. De dj begint komende maandag al bij Radio Veronica. Hij vervangt Martijn Muijs tijdelijk tussen 5:00 en 7:00 uur in de ochtend. Wat hij definitief gaat doen bij het radiostation is nog niet bekend.
Van Ackooij komt voort uit het interne opleidingstraject van Slam! en Radio 538. Hij begon in 2013 bij de zender, waar hij onder op zaterdag en zondag te horen was.
De overstap van Van Ackooij komt in een periode waarin meer dj's van station wisselen. Martijn La Grouw gaat van 100% NL naar Slam! en Dimitris Kops van Slam! naar Radio 538. Of Kops ook daadwerkelijk de programma's van Gert-Jan van Ackooij of dat er dingen gaan verschuiven is onbekend.