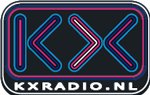 Erik de Zwart, zendermanager van Radio Veronica, wil niet dat zijn dj's een programma maken op KX Radio. Radio Veronica-dj Martijn Muijs heeft onlangs te horen gekregen dat hij moet stoppen met zijn programma op KX Radio.
"Sinds 2008 maak ik deel uit van het internethobbystationnetje dat uitzendt for the love of music: KX Radio", schrijft Muijs op zijn facebookpagina. "En je raadt het al: mijn nieuwe chef Erik de Zwart is minder gelukkig met die nevenactiviteit, en dus is het houdoe en bedankt en tot de volgende keer maar weer."
Sinds 2011 is KX Radio onderdeel van de Publieke Omroep. Erik de Zwarte uitte vorige maand nog openlijk kritiek op de Publieke Omroep. De Zwart zei dat de publieke radiozenders het wel met de helft minder af kunnen.