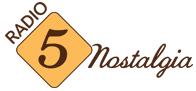 Radio 5 Nostalgia staat komende week in het teken van de jaren zestig. Rode draad deze vijf dagen zijn de evergreens uit dit decennium; muziek van artiesten zoals The Beatles, Dusty Springfield en Cliff Richard.
De 'Week van de Jaren 60' gaat morgen van start om 07:00 uur. Alle programma's staan in het teken van de sixties. Luisteraars kunnen meedoen met het spelletje van toen: 'Raden Maar'. Op vrijdag 20 april zendt Radio 5 Nostalgia tussen 07:00 en 18:00 uur de Top 200 van de Jaren 60 uit: de 200 grootste hits uit het decennium op een rij.
Luisteraars bepalen met stemmen de top 15, die tussen 17:00 en 18:00 uur wordt gedraaid. Vorig jaar stonden The Beatles op nummer 1 met Yesterday.