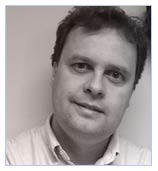 Tim Overdiek wordt adjunct-hoofdredacteur bij NOS Nieuws. Nu is hij nog correspondent van de NOS in Londen. Overdiek begint in juni aan zijn nieuwe functie. Hij volgt Diederik Bonarius op die naar het Financieele Dagblad is gegaan. Naast Overdiek bestaat de hoofdredactie van NOS Nieuws nu uit hoofdredacteur Hans Laroes, plaatsvervangend hoofdredacteur Marcel Gelauff en adjunct-hoofdredacteur Giselle van Cann.
"Met zijn ruime, multimediale journalistieke ervaring en heldere ideeën zal Tim hier een belangrijke bijdrage aan leveren", reageert Laroes op zijn komst. "Sneller dan we denken, gaan we als nieuwsconsument geen verschil meer maken tussen de diverse media", zegt Overdiek zelf. "Of we nieuws zien op televisie, horen op de radio of tot ons laten komen via internet of andere crossmediale uitingen, maakt niet uit. Snel en compleet, dat is wat we als NOS Nieuws moeten zijn."
Overdieks journalistieke loopbaan begon in 1985 bij Het Kerkklokje, het huis-aan-huis-blad in het Brabantse Oisterwijk waar hij opgroeide. In hetzelfde jaar startte hij zijn opleiding aan de Academie voor de Journalistiek in Tilburg. Hij liep stage bij de sportredactie van NRC en bleef er daarna hangen als freelance medewerker. Bijna acht jaar werkte hij als sportjournalist voor achtereenvolgens NRC, Het Parool en de Volkskrant.
Eind 1994 nam hij ontslag bij de Volkskrant en ging hij naar New York. Als schrijvend freelancer bediende hij onder meer de Volkskrant, Elsevier en Sport International. Hij werd tevens correspondent voor Radio 2, NOS Langs de Lijn en de Wereldomroep en verzorgde kruisgesprekken voor 2 Vandaag.
Sinds de zomer van 1999 is hij in vaste dienst van de NOS. Op de NOS-site toonde hij zich vooral ook een echte weblogger. Hij ging daarna werken als correspondent voor de NOS in Washington. In 2005 maakte Overdiek de overstap van Washington naar Londen.