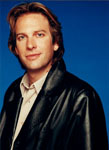 Adam Curry begint vanuit Engeland met Podshow.com, een netwerk van mp3-radiouitzendingen. Samen met zakenpartner Ron Bloom lanceerde Curry afgelopen weekend de website. De site moet een centrale marktplaats worden waar internetradioluisteraars, programmamakers en adverteerders elkaar vinden. De site brengt geen 'traditionele' radiostations in kaart, maar zogeheten podcasts. Dat zijn radioprogramma's van particulieren die hun programma's in mp3-formaat via distributieformaat RSS verspreiden naar iTunes-achtige programma's en draagbare mp3-spelers. Podcasts worden nagenoeg niet via de ether of de kabel uitgezonden.
Tot op heden is het podcastlandschap versplinterd. Met hun nieuwe onderneming willen Curry en Bloom een centrale rol innemen tussen adverteerders, podcastmakers en luisteraars. Het bedrijf is gevormd rondom op een centrale index van podcasts, Ipodder.org. De inkomsten gaan naar de programmamakers en de onderhouders van de website.
Curry's nieuwe bedrijf maakt de komende week bekend te investeren in enkele podcastmakers. Daarmee hoopt de exploitant van Podshow.com, BoKu, de kwaliteit van de mp3-uitzendingen te vergroten. Curry redeneert dat hoe beter de kwaliteit van de podcasts zijn hoe aantrekkelijker ze worden voor adverteerders.
Verscheidene radiostations onderzoeken hoe ze podcasts in kunnen zetten naast de ether en kabel, als manier om luisteraars aan zich te binden. In Engeland zendt de BBC enkele radioprogramma's in mp3-formaat uit. In Nederland zijn het vooralsnog enkel NoordzeeFM en BNN die enkele radioprogramma's, of onderdelen daarvan, als mp3'tjes ter download aanbieden.
Hoeveel internetters er regelmatig naar podcasts luisteren is niet bekend. Curry's dagelijks show Daily Source Code behoort tot een van de meest beluisterde programma's. Het programma wordt dagelijks door ruim 50.000 internetters gedownload en in de trein, auto, vliegtuig of achter het bureau beluisterd.