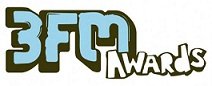 3FM rijkt op 14 april de 3FM Awards 2011 uit. Vanochtend heeft het radiostation bekend gemaakt dat Bløf, Go Back to the Zoo, De Jeugd van Tegenwoordig en Laura Jansen op zullen treden tijdens de liveshow. Over twee weken openen de stembussen.
Voor de derde keer worden de prijzen uitgereikt in de Gashouder op het Westergasfabriekterrein in Amsterdam. De awardshow is niet alleen te beluisteren op 3FM, maar wordt ook integraal uitgezonden op Nederland 3.
Naast de grote awardsshow is er in het weekend voor de 3FM Awards al een klein feestje. Op 10 april wordt de Serious Talent Award uitgereikt aan het meest succesvolle talent van dit jaar. De genomineerden voor die prijs zijn Krystl, Baskerville, Handsome Poets, A Silent Express en MakeBelieve. De winnaar mag op 14 april optreden tijdens de 3FM Awards.