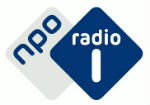 Het Radio 1-natuurprogramma Vroege Vogels viert morgen het 60 jarig bestaan met een zes uur durende uitzending. Ieder uur staat er een ander decenium centraal.
Presentatoor Menno Bentveld: "Elke zondagochtend tussen zeven en tien worden zo'n half miljoen Nederlanders wakker met geluiden van fluitende vogels, burlende edelherten, demonstrerende milieumensen en klassieke muziek. Wat Weer of geen weer al deed, doet Vroege Vogels ook: we laten de luisteraars kennismaken met de natuur om ons heen. Natuurlijk besteden we aandacht aan grote, mondiale milieuproblemen, zoals klimaatverandering en uitputting van natuurlijke bronnen. Maar we kijken ook naar de natuur in eigen tuin, in het bos, in de stad of in de duinen. We zijn de spreekbuis van de natuur, zeggen we vaak: de natuur heeft zelf geen stem, dus laten wij hem horen."
In 1955 begon de voorloper van het programma als 'Weer of geen weer', gepresenteerd door Bert Garthoff. Als een van de eersten riep hij via de microfoon op tot aandacht voor natuur en milieu. Er was zelfs sprake van het 'Garthoff-effect': plotselinge drukte in een natuurgebied, nadat hij er op de radio over had gesproken. Vanaf juni 1978 werd Weer of geen weer opgevolgd door Vroege Vogels, inmiddels een van de langst bestaande en best beluisterde programma's op NPO Radio 1, door de jaren heen gepresenteerd door onder anderen Wim Hoogendoorn, Letty Kosterman, Ivo de Wijs, Inge Diepman en Margreet Reijntjes.