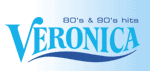 Veronica heeft ruim 7500 handtekeningen binnen gekregen naar aanleiding van de actie 'Houd Radio Veronica op de kabel'! Deze actie werd gestart nadat de programmaraad van de gemeete Utrecht had besloten om Radio Veronica per eind oktober 2003 van de kabel te halen. Vrijdag 17 oktober zijn de handtekeningen in Utrecht overhandigd aan de voorzitter van de programmaraad.
Radio Veronica directeur Robert Herder was zeer blij verrast: "De steun vanuit de inwoners van Utrecht voor deze actie is overweldigend. Zeker als je bedenkt dat Radio Veronica pas per 31 augustus van dit jaar is gestart met haar uitzendingen. Inmiddels hebben we ook de eerste luistercijfers binnen voor Radio Veronica, waaruit blijkt dat we met een marktaandeel van 2,8% al net zo groot zijn als Yorin FM. Als wordt gekeken naar de doelgroep waar Radio Veronica zich op richt, mensen in de leeftijd van 20-49 jaar, dan is het marktaandeel zelfs 4,2%."
"Op basis van deze cijfers en de ruim 7500 handtekeningen denken wij de programmaraad genoeg argumenten te geven om zijn beslissing te heroverwegen", aldus Herder. Of en wanneer de programmaraad zal besluiten of Veronica mag blijven is nog niet duidelijk.