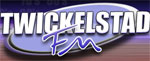 Het Twentse radiostation Twickelstad FM raakt haar kabelfrequenties kwijt. Na een advies van Programmaraad KTMO is de zender in het uitzendgebied van Cogas in Twente al van de kabel verdwenen. De Programmaraad Twente van Essent bracht ook het advies uit om Twickelstad FM van de kabel te halen, dit zal per maart volgend jaar gebeuren.
De radiozender heeft een rijke geschiedenis. Het station is namelijk ooit begonnen als de lokale radiozender van de plaatsje Delden en is na het kwijtraken van haar zendvergunning een commercieel kabelstation voor heel Twente geworden. Nog geen jaar geleden verhuisde de zender naar een nieuw pand.
Door het kwijtraken van haar kabelfrequenties zal Twickelstad FM alleen nog via internet te ontvangen zijn, toch blijft de zender voorlopig onveranderd uitzenden. "Het zijn al met al geen positieve ontwikkelingen, maar ze passen wel in het beleid dat Twickelstad FM voor bestaansrecht of alleen Internet of Kabel én ether nodig heeft. Deze ontwikkelingen betekenen dan ook niet dat Twickelstad FM haar uitzendingen zal staken," zo laat Jordy Goorman van Twickelstad FM aan RadioFreak weten.
"Er lopen momenteel enkele onderhandelingen om naast Internet ook via de traditionele media (ether en kabel) uit te kunnen zenden. In welke hoedanigheid dat zal zijn, kunnen we in het belang van de onderhandelingen niet zeggen," aldus Goorman.