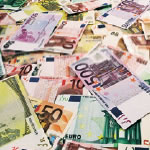 Sky Radio, QMusic en Radio 538 betaalden in 2011 niet te veel voor de verlenging van hun FM-frequenties. Dit heeft het College van Beroep voor het bedrijfsleven in hogerberoep besloten. De vergunningen voor de zenders zijn in 2011 verlengd onder de oplegging van een eenmalig bedrag. De radiostations vinden het opgelegde bedrag te hoog. De uitspraak is definitief, het College van Beroep voor het bedrijfsleven is de eindrechter in deze zaak.
De kritiek van de zenders betreft de systematiek voor de berekening van het bedrag. Deze kritiek slaagt niet zegt het college. De vergunningen werden verlengd en niet geveild, daardoor kan de waarde van de vergunnings niet via marktwerking tot stand komen. De minister moest het bedrag berekenen aan de hand van een economisch model, hierbij zijn verschillende keuzes denkbaar. De rechter treedt niet in de vraag welke keuzes het beste zijn, maar kijkt of de keuzes juridisch houdbaar zijn. De keuzes van de minister doorstaan deze juridische toets.
Radio Veronica
Begin dit jaar kreeg Radio Veronica het wel voor elkaar om het bedrag van de frequentie te verlagen. Het College oordeelde toen dat er geen rekening is gehouden met het feit dat Radio Veronica uitzendt op een geclausuleerd kavel met beperkte voorwaarden.
Radio 10
Verder vinden de radiostations dat het gelijke speelveld op de markt is verstoord doordat Radio 10 voor kavel A7 in 2013 een lager bedrag betaalde dan dat zij hebben betaald. Ook dit argument neemt het college niet over. Het te betalen bedrag voor de verlengde vergunningen is berekend op basis van de situatie in 2011. De radiostations hebben hun vergunningen vanaf 2011 kunnen exploiteren, Radio 10 kreeg de frequentie pas in 2013 bij een veiling. Het College concludeert dat geen sprake is van een verstoring of beperking van de concurrentie door de bijdrage voor de radiostations te baseren op de situatie in 2011 en voor kavel A7 op de situatie in 2013.
De vergunningverlening voor kavel A7 had volgens de zenders moeten leiden tot een verlaging van het door hen te betalen bedragen. Het College komt aan de behandeling van dit standpunt niet toe, omdat de radiostations dit standpunt naar voren hadden moeten brengen in een procedure tegen het besluit waarbij bekend werd gemaakt op welke manier de vergunning voor kavel A7 zou worden verdeeld en niet, zoals nu is gebeurd, bij de daadwerkelijke vergunningverlening aan Radio 10.