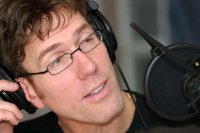 Het Radio 2 programma Schiffers.fm is van 24 juli tot en met 1 september in heel Europa via de Wereldomroep op de korte golf te beluisteren. De AVRO en de Wereldomroep hebben daartoe afspraken gemaakt om deze zomer samen te werken.
Schiffers.fm zal in deze zes weken dagelijks met een Nederlander in een Europees land of streek praten over typische lokale gebruiken, over radio, tv en muziek in dat land en aan het slot vragen naar de (nationale) nummer 1 aldaar die daarna gedraaid wordt. Deze Nederlanders zijn amateur correspondenten en Nederlandse artiesten of mediahelden die in een bepaald Europees land zijn gaan wonen.
De AVRO geeft vanaf begin juli dagelijks 'wereldomroep ontvangers' weg in Schiffers.fm als aankondiging naar onze komende samenwerking.