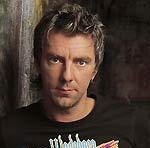 Ruud de Wild zal geen verdere juridische acties ondernemen tegen de weblog GeenStijl. De dj en kunstenaar was kwaad over een column op GeenStijl van Luuk Koelman. Die schreef een maand geleden dat hij met Ruud de Wild over de overzichtstentoonstelling in Museum Jan van der Togt in Amstelveen heeft gelopen. De Wild exposeert daar. In de column is ook een interview te lezen met Ruud de Wild. Maar die tour is verzonnen en het interview is ook niet echt.
Via een ingezonden brief aan GeenStijl schrijft hij: "Satire hou ik van, doe ik zelf ook graag aan. Zij het in een eerlijke vorm. Jammer alleen dat je zelf niet zo goed kunt schilderen. Al zou ik je dat wel kunnen leren mocht je dat leuk vinden. Iedereen kan immers schilderen".
Of de rel echt is en niet in scène is gezet, is niet bekend. Radio 538 wil volgens Planet niet bevestigen of de brief echt van Ruud is en advocaat Bram Moszkowicz, die een sommatie bij GeenStijl neerlegde dat de column offline moest, was om medische redenen even uitgeschakeld en niemand van zijn kantoor wil er verder iets over zeggen.
Volgens Luuk Koelman is de brief wel echt van Ruud de Wild. "Hij is een beetje knullig. Maar ik vind hem wel dapper want hij begeeft zich een beetje op mijn terrein." Het enige waartoe De Wild nu Koelman nog maant is 'word gelukkig'. Koelman: "Ik weet niet of ik daaraan kan voldoen."
Uit een betrouwbare bron heeft Planet vernomen we dat BNN, die met GeenStijl gaat samenwerken op televisie, in de zaak heeft bemiddeld. Dominique Weesie, één van de makers van GeenStijl, wil dit bevestigen noch ontkennen. Wel zegt Weesie dat er met De Wild overleg heeft plaatsgevonden, met als uitkomst dat GeenStijl een ingezonden brief van De Wild zou plaatsen.