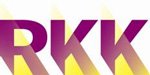 De RKK gaat in januari zijn programmering op Radio 5 vernieuwen. Een aantal programma's, zoals de radiomis, verdwijnt. Daarvoor in de plaats komen onder andere nostalgische praat- en muziekprogramma's. De programmering wordt daarmee aangepast aan het profiel van Radio 5. Dat heeft Leo Fijen, hoofd van afdeling Godsdienst & Cultuur van de KRO, die productiehuis is voor alle RKK-programma's, vandaag bekendgemaakt.
Vanaf 3 januari zal Hans van Willigenburg het nieuw programma 'De zondag van Van Willigenburg' presenteren. Het wordt rechtstreeks van 11:00 uur tot 13:00 uur uitgezonden vanuit het Noordhollands Koffiehuis in Amsterdam.
Tom Dirks presenteert vanaf volgende maand elke zondag van 13:00 tot 14:00 uur het RKK Platenparadijs, met herkenbare muziek uit de jaren '50, '60 en '70. Zondagmiddag om 14:00 uur volgt RKK ZinSpelen, met aandacht voor kunst, cultuur, gregoriaans en poëzie. Zondagavond laat zal Gerard Klaasen op Radio 5 bekende Nederlanders bevragen op de zin van het bestaan en dat larderen met nostalgische muziek. Dat gebeurt in het programma Andersdenkenden, dat vanaf 3 januari wordt uitgezonden van 23:00 tot 24:00 uur.
"De nieuwe opzet van RKK-zendtijd op Radio 5 betekent ook het einde van een aantal programma's die grote waarde hebben gehad in de afgelopen tien jaar of nog veel langer", zo meldt de RKK. "Zo wordt afscheid genomen van Het Klooster, Verum Bonum Pulchrum en tal van projecten in de avondprogrammering."
Meest opvallende verandering is het verdwijnen van de eucharistieviering op Radio 5. Die kwam de afgelopen 85 jaar wekelijks uit het gehele land en had grote betekenis voor vooral ouderen die aan huis of bed gekluisterd zijn. Die behoefte vervalt, nu RKK-zendtijd zich op televisie meer gaat profileren met een wekelijkse eucharistieviering uit alle bisdommen.