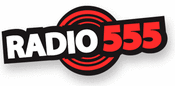 Steeds meer dj's en radiostations willen graag opnieuw Radio 555 maken. Het plan is om met de landelijke radiostations de handen in één te slaan en onder de noemer Radio 555 geld in te zamelen voor de slachtoffers van de aardbeving op Haïti dinsdag. Radio 538, 3FM en Q-music laten aan RadioFreak weten te overleggen over de actie. Ook de Sky Radio Group is positief en praat vooral mee voor Radio Veronica. Op dit moment is er overleg over de actie in Hilversum.
Er wordt onder andere met de Samenwerkende Hulp Organisaties (SHO) overlegd of er op dit moment wel geld nodig is.
"We zijn voorzichtig aan het kijken of er weer een mogelijkheid voor bestaat, maar er is nog niks concreets besloten", aldus een woordvoerster van Radio 538. Bij 3FM is men er ook mee bezig. "Hier wordt overlegd en meer wordt duidelijk de komende dagen." Zendermanager Wilbert Mutsaerts staat er 'erg positief tegenover'. Hij heeft vanochtend al contact gehad met Radio 538.
Een woordvoerster van de Sky Radio Group (Sky Radio en Radio Veronica) laat weten "niet op de hoogte te zijn" van het plan om Radio 555 te organiseren. "Het lijkt mij een hele mooie geste!" voegt ze hier aan toe.
3FM-dj's Giel Beelen, Michiel Veenstra en Eric Corton zijn in ieder geval voorstander van een nieuwe editie van Radio 555. Giel Beelen liet vanochtend op de radio weten het 'echt graag' te willen. "Iedereen die een beetje normaal is zal denken: we moeten iets. Laten we dus als radiostations de krachten bundelen", aldus Giel.
Zes jaar geleden, toen Radio 555 in één dag ruim vijf miljoen euro ophaalde voor de slachtoffers van de tsunami in Azië, was de dj er niet bij. "Ik weet niet wie het toen georganiseerd heeft, maar dat zal ik eens navragen." In 2005 werkten bijna alle radiozenders (zowel commercieel als publiek) mee aan de gezamenlijke uitzending.
Ook dj Sander de Heer (Radio 2) is voorstander. "Het was in 2005 te gek! Ik ben voor." De domeinnaam Radio 555.nl is overigens nog steeds in handen van Radio 538, geregistreerd via de NPO.
Lees ook: Radiostations leggen plan voor Radio 555 neer bij hulporganisaties