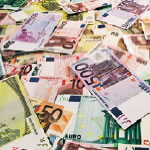 Het Ministerie van Economische Zaken gaat onderzoeken of de commerciële zenders niet te veel hebben betaald voor de verlenging van hun FM-vergunningen in 2011. Dit doet ze na de uitslag van de veiling van kavel A7.
Ad Venture Radio betaald voor kavel A7 'slechts' 828.819 euro terwijl de andere commerciële zenders in 2011 miljoenen moesten neerleggen voor de verlenging. Volgens het Ministerie is het van belang dat er in financieel opzicht een gelijk speelveld bestaat voor al deze vergunninghouders. Eventueel zal er een correctie plaats vinden.
Onderzocht gaat worden of hun financiële verplichtingen vergelijkbaar zijn, rekening houdend met relevante verschillen tussen de kavels. Als voorbereiding voor het besluit over de correctie laat de Minister van Economische Zaken onderzoek doen naar de waarde van de vergunning van kavel A7. Dit wordt gedaan aan de hand van de oorspronkelijke methodiek waardoor eerder ook de prijzen van de kavels zijn berekend.
De commerciële zenders kregen in 2003 via een veiling hun radiofrequenties. Voor de verlenging van 2011 is een 'marktconform' prijskaartje bepaald. De verwachting is dat er aan het eind van oktober een beslissing genomen kan worden.
Radiostation
Bedrag 2003 (voor 8 jaar)
Bedrag 2011
Sky Radio
56,0 miljoen euro
25,7 miljoen euro
Radio Veronica
33,6 miljoen euro
20,3 miljoen euro
Q-music
80,4 miljoen euro
26,9 miljoen euro
Radio 538
57,0 miljoen euro
26,6 miljoen euro
Kavel A7
32,9 miljoen euro
828.819 euro*
* Kavel A7 is niet in 2011 maar in 2013 via een veiling verdeeld.