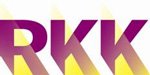 De publieke levensbeschouwelijke omroepen storen zich aan het feit dat de centrale leiding van de Nederlandse Publieke Omroep (NPO) deze omroepen steeds meer 'marginaliseert'. Dit bleek gisterenmiddag tijdens de bijeenkomst 'Wat is de rol van religie in het publieke bestel?', georganiseerd door de katholieke omroep RKK.
Volgens de kleine levensbeschouwelijke omroepen (zoals RKK, IKON, ZVK, OHM, BOS en Joodse Omroep, de zogeheten 2.42 omroepen) worden hun uitzendingen steeds vaker op ongunstige tijdstippen geprogrammeerd. De omroepen hebben protest aangetekend, maar voelen zich machteloos tegenover de centrale leiding. "Een beroep doen op hun wettelijk vastgelegde functie haalt weinig uit. Er is wel vastgesteld hoeveel uren ze mogen uitzenden, maar niet op welke zenders."
Leo Fijen, hoofd RKK Zendtijd, wil niet alleen programma's maken voor de eigen achterban. "Religie is een grotere rol in het publieke domein gaan spelen. Wij willen uitdragen dat religie voor iedereen is, of je nou kerkelijk bent of niet." Hij wil nu tot een gezamelijk 'manifest' komen dat ertoe moet leiden dat er structureel zendtijd in de avonduren komt voor levensbeschouwelijke uitzendingen.
Het voorstel van Fijen oogstte bijval van NCRV, KRO, EO, IKON, BOS, OHM en ZVK. De omroepen gaan op korte termijn gezamenlijk overleggen over de te volgen strategie.