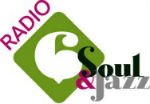 Jeroen Kijk in de Vegte gaat vanaf 4 januari het programma License to Chill op Radio 6 maken. Momenteel maakt hij het programma Halve Soul op woensdagavond maar hier komt een horizontale programmering voor in de plaats.
Sinds 2012 is Kijk in de Vegte actief op Radio 6. Tot april van 2012 de ochtendshow op Q-music. Naar dit station kwam hij in 2007 met Ruud de Wild. Ze maakte samen de ochtendshow. Toen De Wild vertrok ging Kijk in de Vegte de ochtendshow maken met Kristel van Eijk en Jasper de Vries. Voor Q-music maakte hij programma's op Caz, Yorin FM, 3FM, Radio 2 en Veronica FM.
License to Chill is vanaf 4 januari te horen op Radio 6. Ook blijft hij het Radio 2-programma Hemelbestormers maken.